Gold Sponsor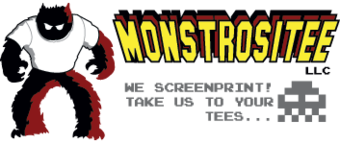 http://vintagecotton.com
Attendees
About
We offer a wide variety of t-shirts at an affordable price. Unlike many online t-shirt shops, our tees are always screen printed so they'll last for years, plus we only print on trusted high quality brands like American Apparel or Gildan.
Rest assured that when you buy a t-shirt from VintageCotton.com, you can expect a high quality product worthy of your hard-earned money. While there are many other online t-shirt shops offering funny tees for less, it's important to remember that you generally get what you pay for. Here at Vintage Cotton, we take pride in quality above all else, which is why so many of our customers come back and buy from us again.
Trusted Name Brand Tees
Almost all Vintage Cotton t-shirts are printed on blanks from either American Apparel or Gildan — two of the most trusted t-shirt producers in the business. Whether it's a 100% cotton tee or a super-sleek 50% cotton / 50% polyester tee, these brands allow us to produce a consistent product that will last longer and hold up to repeated use.
Plus, these tees are extremely comfortable to wear, which is just as important as a cool design. We also believe in full disclosure, so on every t-shirt item page we'll make sure to tell you what type of blank shirt it'll be printed on and what it's made out of.
Screen Printed Designs
Every one of our t-shirt designs is screen printed onto each blank shirt, as opposed to a heat transfer. This is a much more complicated process, but the superior results are well worth the extra time and trouble.
Screen printed designs don't peel off in the wash or fade the way heat transfer designs often do, and they also tend to be more flexible and/or softer so it doesn't feel like you're wearing a stiff piece of cardboard across your chest.